We unlock potential through the latest elearning for individuals, workforces and companies
Play our eLearning Introduction Video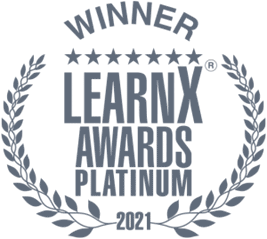 Winner of the 2021 LearnX Platinum Award for the Best Elearning Design, Interactive Scenario for the BHP Olympic Dam Loss of Power module
Cell-Media is the end-to-end eLearning Specialists who partners with you to make learning accessible for everyone
Airports and port facilities are business that rely on safety, efficiency and security. They need customised, site-specific OHS and induction material, and subject-specific logistical training. Cell-Media has assisted a range of port and airport clients in the region over the past decade.
"Contracted as a digital training firm within one division Cell-Media made such a positive impact that interest has grown across Brunei Shell Petroleum and other groups in Shell. There is no doubt in my mind Cell-Media will be an excellent partner to work with in the future."
Kyle Kimmitt
Brunei Shell Petroleum
"The detailed thoughts, ideas and best practises shared by Cell-Media was valuable as this is our first time venturing in this online learning platform. Their man management, resource planning and dedication is second to none."
Zack Zauri
Carigali Hess
"We have the outcome we were wanting with all credit due to Cell-Media, I would happily recommend your company to any organisation that required an online Safety Induction."
Gail Barbera
Edith Cowan University
"The package was successful for several reasons, firstly we had a guaranteed consistency of training to all persons and secondly the cost savings to us in not having to provide a training officer for the duration of the course."
Brendon Vagg
CSBP Limited
"Cell-Media is a partner and our secret weapon to produce out powerful animations in this ever-growing demand for quality content. They are seen as an extension of our company and an integral part of our competitive advantage."
Tan Teck Kuan
TNC Productions